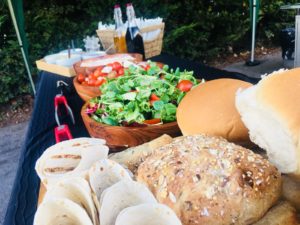 Hog Roast Blackheath are delighted to announce our hog-roast and fine meat catering services are now available to all events made in Blackheath and throughout South-East London. As purveyors of top-quality food, dining, and service, Hog Roast Blackheath are the only place to call for any and all events – whether you need us for a wedding, corporate affair, party, or dinner party, Hog Roast Blackheath will not disappoint with our exquisite menu options. We specialise in slow-roasted pork offerings and as such we put an onus on sourcing the highest quality meats so that every cut is the best it can be. Additionally, we believe in local industry which is why we also source our products locally as well so that you can always be assured that your food has come from good local British stock.
Our expert chefs know just how to turn a well cured cut of meat into the finest roast you'll ever have had the unimaginable pleasure of trying. Our famous hog roast is freshly prepared and perfectly cooked over many hours on our trademark spit roaster – the result is an achievement of excellently flavoured and perfectly textured meat that just tears away so deliciously from the bone. From there our brilliant team can serve you up a number of exquisite versatile dishes; try our hand pulled pork rolls, or a perfect steak cut with a flavoursome potato and veg roast accompaniment.
Expert Catering in Blackheath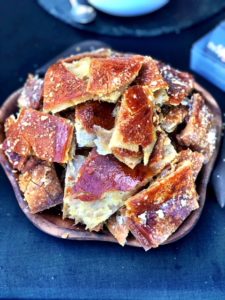 Our team here at Hog Roast Blackheath are devoted to making every one of our events the best we've catered; with a friendly attitude, and an unrivalled level of food knowledge, they'll help make your day just that little bit more special. When booking, be sure to ask them about our huge array of food options. We have both buffet and set-menu options, and each come with alternative meat choices, as well as vegan, vegetarian, and gluten-free options to ensure that we can meet any guest requirements. Quality is never lost in any of our dishes though, so whatever you pick you can be confident that it will still carry the same great flavour that Hog Roast Blackheath is renowned for!
So don't hold out – call Hog Roast Blackheath today and bring our fine taste to your next event!