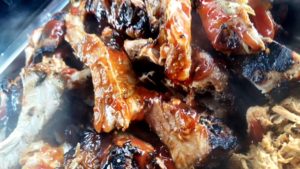 We offer hog roasts in Halesowen and the surrounding area. If you want to feed a large group of guests, this type of party food is perfect. The meat is always succulent and tasty whether it is served traditionally in rolls or as part of a carvery roast.
A great choice of party food
A single hog will easily feed 80 guests. For smaller parties other spit roasted meats. For example, beef joints, whole turkeys or chickens are possibly a better option.
We can provide all of them, or if you prefer can cook you a barbecue. Potentially we can serve chops, burgers, sausages and other foods. Vegetarians and those with special dietary requirements are also well catered for. It does not matter what type of food you want served to your party or event guests, we will provide it for you at an affordable price.
Flexible menus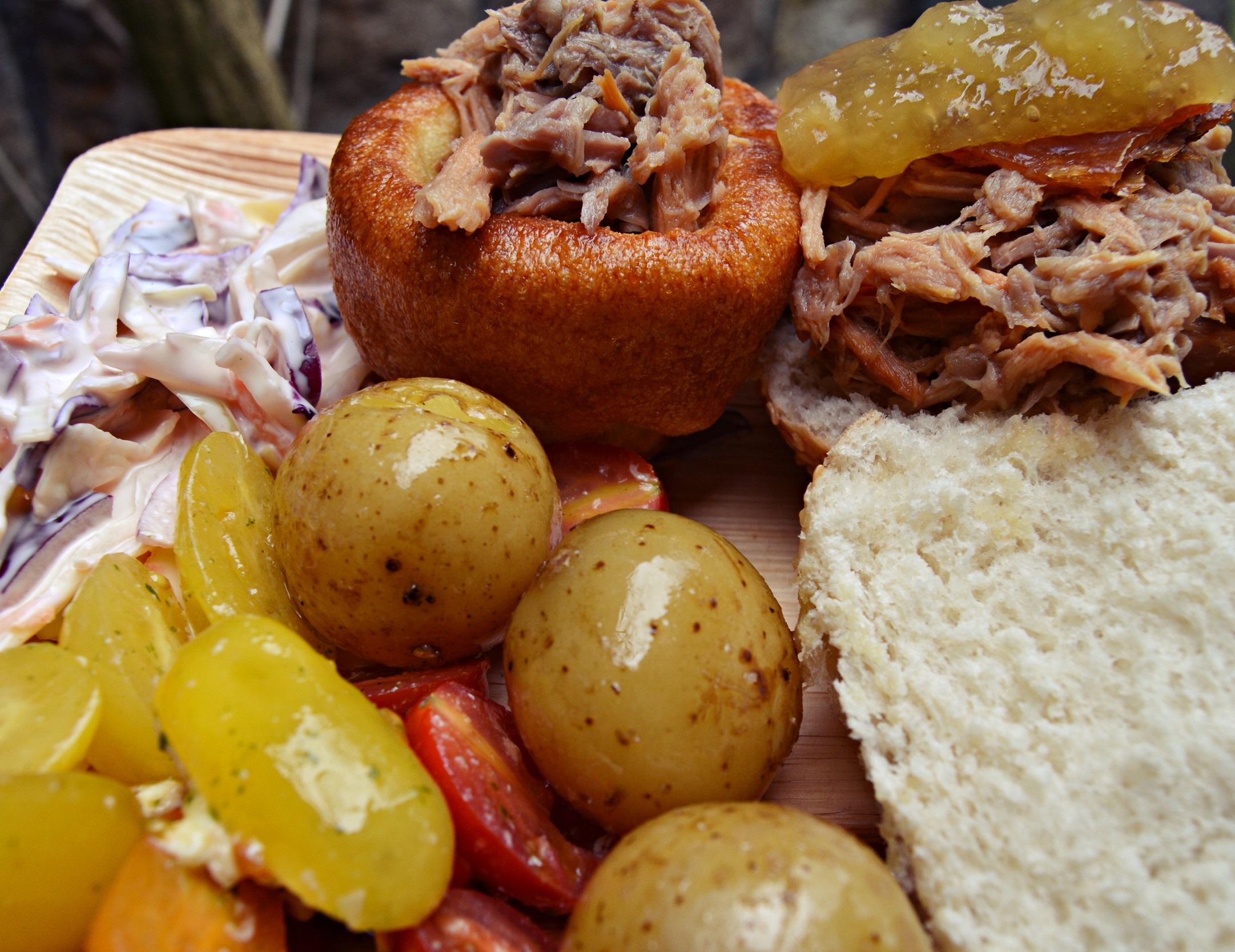 Our professional catering team also offers a range of finger foods, salads, desserts and other dishes. We offer buffet and carvery style food as well as the option to hire our team of waiters to serve your guests at the table. For weddings and corporate events, this is usually the best option.
Regardless of the type of food you ask us to serve, you can be sure that Hog Roast Halesowen will look after you and your guests. We take a pride in what we do, so only ever use the best ingredients and cook everything to perfection.
Learn more about our Hog Roast catering services
Whether you're ready to book a hog roast for your event, or still like to learn more about how we can help you. Our friendly staff are always happy to talk you through all of the available options and discuss any additional requirements that you may have, to ensure that we can provide you with the best catering experience for your requirements. To contact us, simply give us a call, or email us with your details and we'll get back to you quickly.