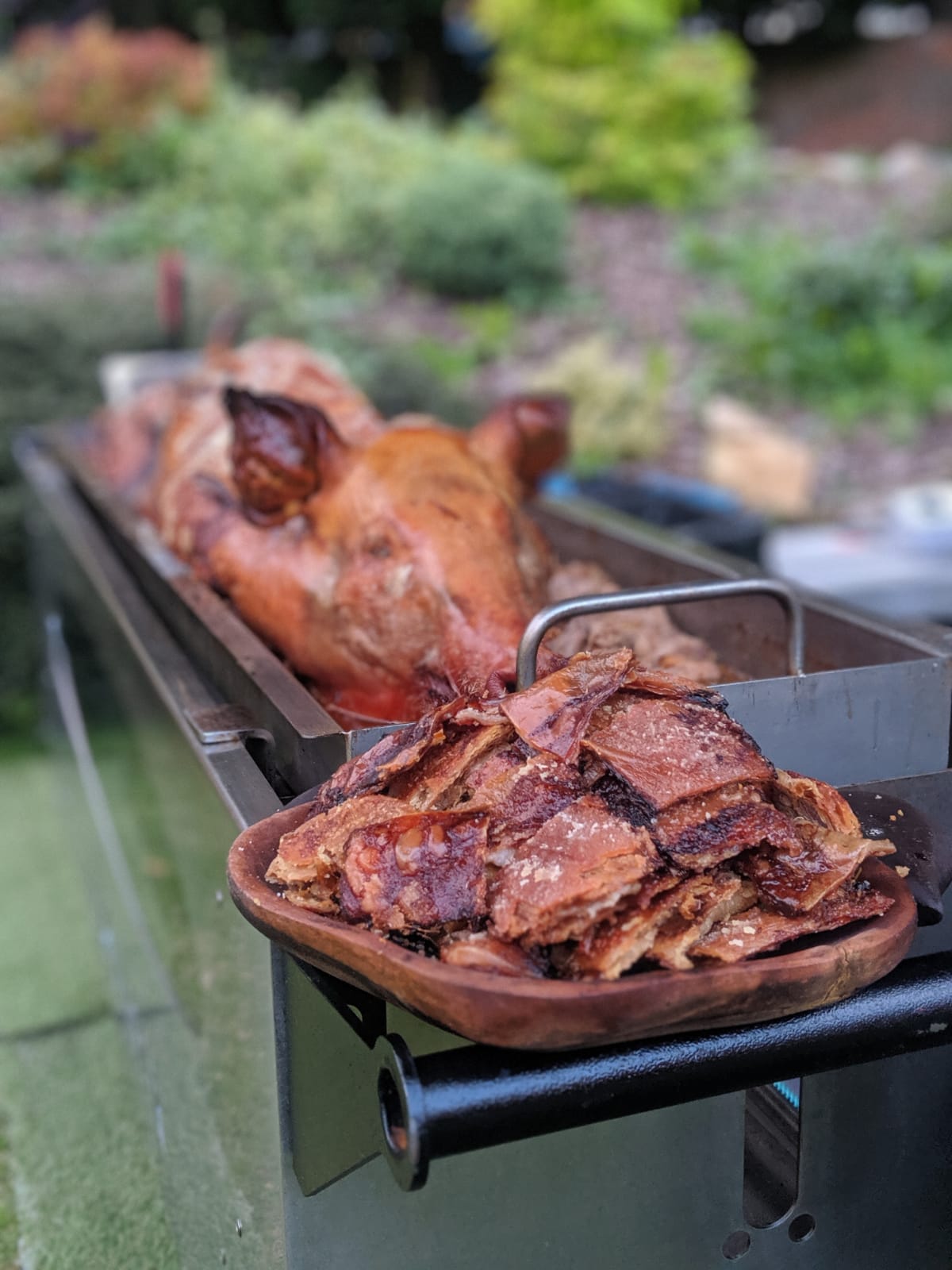 We offer Hog Roast services in Whythall and in the surrounding regions which is perfect if you're planning on holding an event in the near future – whether it be a formal event such as a wedding or a laid-back gathering with a few friends and family in the back garden. Whatever the occasion, we'll be happy to cater exactly to your needs with our expertly designed spit roasting machines, locally sourced ingredients and professional staff.
A single hog roast will serve 80 guests which is perfect if you're planning on hosting a large event, whereas beef joints, whole turkeys or chickens are perfect for those smaller-scale events for just a couple of people. Let us know how many guests will be attending your function and we'll create a meal plan to suit you. The same goes for our menus. We offer a wide variety of dishes ranging from spit roast meats (including the likes of pork, beef, chicken and fish), aswell as a range of finger foods, salads, desserts and other dishes.
Hog Roast Catering For All – Any Dietary Requirements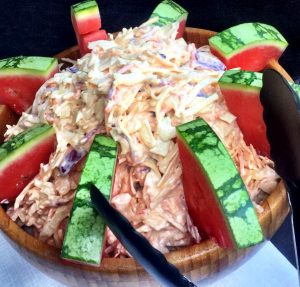 We do however, understand that some of your guests may have specific dietary requirements, therefore, we offer vegan, vegetarian and gluten-free options to suit those who are on a strict diet. If, however, you consider yourself a whizz in the kitchen, you also have the option to hire a Hog Roast Whythall machine from us to whip up a delicious meal from scratch. Don't worry though – you won't have to go it alone. Our qualified chefs will be on hand to assist you every step of the way so you don't have any mishaps!
If you'd like to find out more about our Hog Roast Whythall services today, don't hesitate to get in touch with us and we'll be happy to chat through the options in detail with you.