Paula runs a weight loss group at her local community centre and wanted to reward the group's members for the hard work they have put into achieving their fitness goals over the past year. Therefore, at their last weigh in of 2018, she decided to hire the Hog Roast Marston Green team in order to treat the group before they started to work towards their new fitness goals in the New Year. The group had around fifty members and so the team had to ensure that there was plenty of food for everyone. In addition, all of the food had to be served in a small-time frame so that all of the group's members could eat at the same time.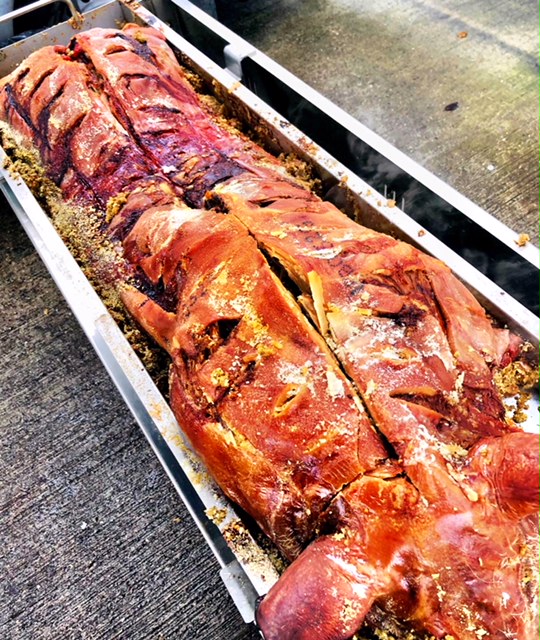 The Hog Roast Marston Green team set up inside the community centre and brought their Hog Master machines to slow roast the hog at the venue. Paula selected Private Party Menu Three to serve to her weight loss group as although it featured a roasted Hog, the buffet also provided more healthier sides such as new potatoes and selections of different salads. The Hog was also served with apple sauce, stuffing and crackling which was a great way to spoil the group. As the food was served as a buffet and bread rolls were provided alongside the meat so there was a great casual feel to the party. The team helped to create a relaxed atmosphere and provided a casual and friendly atmosphere to the group's members.
   The Hog Roast Marston Green team's buffet was a great surprise to the group's members but they all thoroughly enjoyed the treat. The food was cooked to perfection and the buffet was an excellent change to the group's usual strict diets. The head chef worked hard to ensure that the quality of the food was maintained throughout the service and that there was plenty of food for everyone. In addition, the team carved the meat and presented all of the food beautifully on the buffet. The party was a fantastic way to celebrate their fitness progress and lead the weight loss group into the New Year.