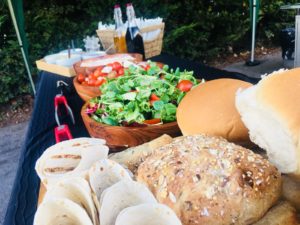 If you're looking for high quality catering at a price that is flexible to you then look no further than Hog Roast Bournville for event catering all throughout Birmingham and Bournville. Our speciality hog roast is available for hire to all manner of events; weddings, corporate functions, dinner parties, birthdays – our exquisite taste will liven up any occasion. Our business is in fine meats cooked to a timely perfection, as our expert staff put in all of their expertise and loving care into every one of our incredible hog roasts. Hog Roast Bournville is proud to boast the best quality roasted meat dishes in all of Birmingham, as we aim always to source from only the best available local stock. Meats of premium variety such as this requires the most rigorous cooking process and expert hands to truly get the best out of its quality.
To that end our expert team work tirelessly to cook your meal fresh on the day until it is perfectly ready with our renowned slow cooked flavour. Every ounce of their expertise goes into ensuring that our hog roast prepared over many hours brings your meal to an exact perfection – the incredible texture and delicious taste of your meal will undoubtedly reflect this perfection! If we were not so confident in its perfection then we wouldn't be putting our name behind it!
Fine Food In Birmingham and Bournville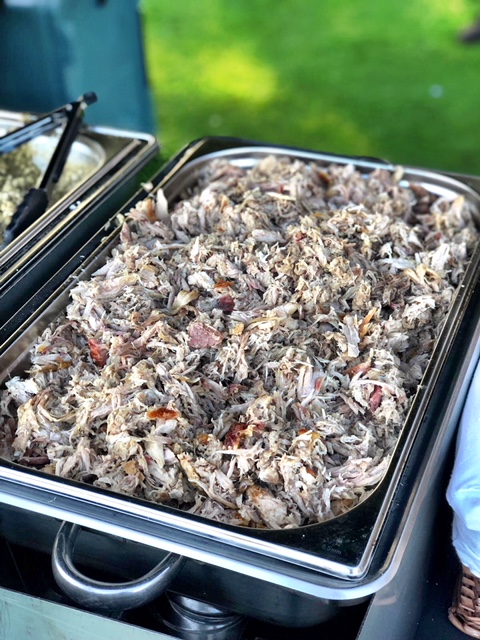 Our promise at Hog Roast Bournville is to always bring the best in dining direct to your event. That is why we never limit our menu and will work with you to choose the right serving options and food combinations from our extensive range of meat, vegan, vegetarian, and gluten-free options personal to you and your event. No matter the size of your budget or event we will always find the right fit for you. Work with our team to find a combination set-menu or buffet option made personal to your needs and wants – we are always more than happy to work as flexibly as needed to you and your budget.
So don't delay, call Hog Roast Bournville today and bring the premium taste of the countries' best event caterer to your next event!