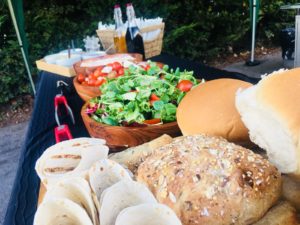 Have you tried a variety of catering companies but have never found one that ticks all the boxes when it comes to quality food and a budget-friendly service? Look no further than Hog Roast Rednal. We have over 10 years in the industry delivering exceptional food for a fraction of the price of other catering companies.
We are proud to have secured a team of highly-trained and professional staff including chefs, waiting staff and event's organizers who can be hired upon request to ensure your event is a roaring success.
Hog Roast Rednal are proud to serve up a scrumptious meal to your guests. Don't know which dishes to choose from? Our team of professional chefs will be happy to work with you to create a menu that's destined to impress. You have the option of spit roasted pork, chicken, beef and fish served alongside tasty sides, but if none of these dishes quite hit the mark, we will work with you to tailor-make a menu that meets your expectations. We understand some guests may have food intolerances or special dietary requirements, therefore, we can cater exactly to their needs with custom vegan, vegetarian and gluten-free dishes amongst many others.
A Smooth Process From Start To Finish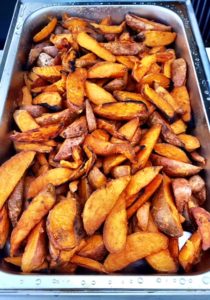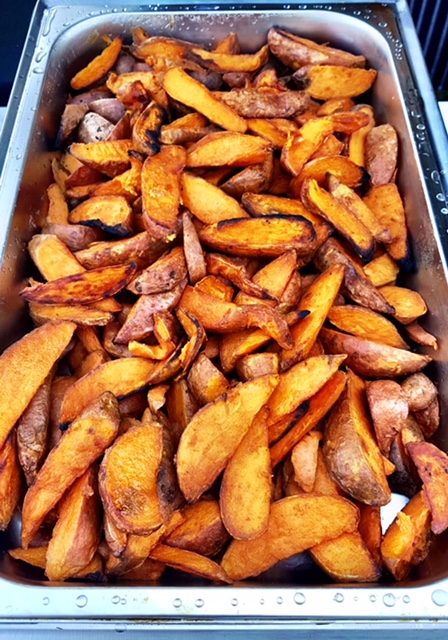 From the moment you book with us, or team will be on hand to ensure we live up to your expectations. We always turn up to your venue hours before the food is due to be served so we can start the cooking process. It takes up to six hours for our meats to be roasted to perfection and we take pride in serving your your guests at the exact time you require so no-one goes hungry.
If you live in the surrounding towns and cities of Birmingham and need a quality catering service, consider choosing our Hog Roast Rednal services today – you won't be disappointed!