Hog Roast Halesowen has years of experience in providing tasty food for many different types of events and parties, both informal and formal, in venues locally and nationally, and with varying numbers of guests invited. We can cater whatever you have in mind, regardless of the food you'd like served too, as we don't only cook hog roasts – we've perfected spit-roasted meat as well, including chicken, turkey, beef and lamb, or we can even serve you and your guests a different bird or animal if you prefer. Nevertheless, we also cook barbecues, marinated meat dishes and we have various options available to suit both personal tastes and dietary requirements. Your needs are our priority, whatever they may be.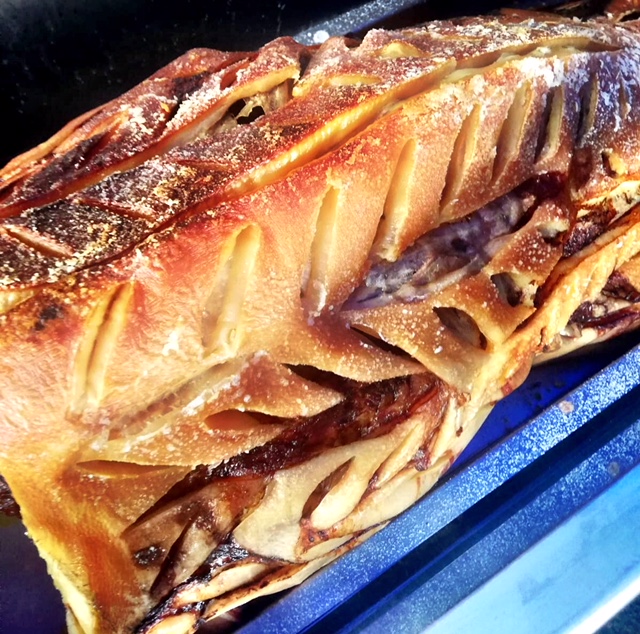 For a wedding meal that Hog Roast Halesowen catered on Saturday afternoon, we were asked by the wedding planner Gemma to cook the bride, groom and their guests a traditional hog roast, which is undoubtedly our most popular request. While we often make pigs in buns from a centrepiece hog that we've roasted for hours on end, for this wedding reception we would be serving the meat and crackling together with vegetables, potatoes and our own homemade onion gravy. After the main meal, we would then be serving two desserts – one of our own, a handmade chocolate torte, and the other the couple's wedding cake, which we would serve with a tangy coulis and fresh raspberries.
When it comes to choosing the accompaniments to the meat for your main course, we offer various options as we know that no two guests are the same and that choice and variety are absolutely key. For this wedding, Gemma asked us to cook new potatoes with herbs alongside Brussels sprouts, Chantenay carrots and green beans, and to also provide a cauliflower cheese dish too.
On the day of the nuptials, our Hog Roast Halesowen chef and catering assistants cooked up a great feast to satisfy the forty guests and the newly-wed couple. We roasted the hog to perfection and the tender, moist morsels of meat and crispy, salty crackling went down a storm with everyone invited, and even the potatoes and veg were devoured with great relish. Afterwards, the guests made short work of the scrumptious desserts too.