This week was an exciting one for Hog Roast Dudley. Busy as always, our event on Wednesday afternoon was catering at the local park's annual cross-country tournament. Despite the cold and damp weather, the races were going ahead in true cross-country style and Hog Roast Dudley were there to fuel the runners and keep the spectators warm!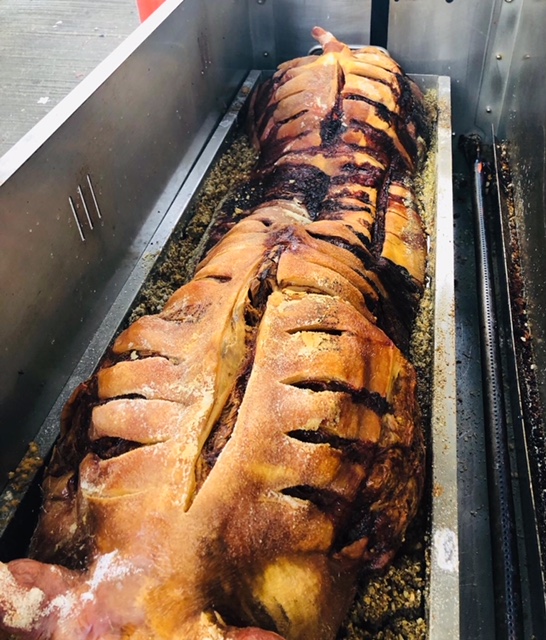 The races would begin from 12pm right up until the last race at 4.30pm, and there was set to be at least one hundred and fifty people attending (and that's not including the runners!). With different age and ability classes for the races there really was something for everyone to get involved with. From the school pupils just beginning to harbour a love of running to the professionals who would compete in the final race of the day.
Hog Roast Dudley set up a stall by the finish line, we liked to think of it as the motivation for everyone to complete their races! By lunchtime we had already cooked up a storm. Our Hog Roast Dudley chef had handcrafted our classic hog roast rolls to hand out to the crowds throughout the day. These rolls consist of our fantastic slow roasted pork that really does just melt in the mouth. On top of this we add lashings of our homemade applesauce and layers of crispy crackling. This is all combined together on a freshly baked bread roll.
As the last runners passed the finish line, we had just prepared our last batch of hot Hog Roast Dudley rolls. As usually happens with cross country everyone seemed to be covered head to toe in mud, but all had a smile on their faces, proud to have completed the course.
As the medals were handed out to the winners of the elite races, we discretely packed away our things ready for our next hog roasting event!