For a sensational treat to get your taste buds tingling, Hog Roast Curdworth are the ones to call. Not only do we make mouthwatering hog roasts for many of our customers but our professionals also offer a great deal more too, in case you want or need alternatives serving or if you'd like more than one course to feature at your next special occasion. Whatever kind of menu you're thinking of, we'll help to make happen, whether you'd like a different main to a hog roast centrepiece, dishes to satisfy various diets or something special like handmade canapés served to welcome your guests.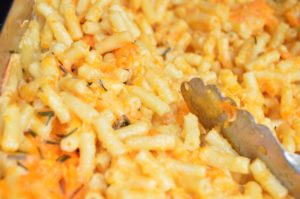 We also offer our own range of Hog Roast Curdworth standalone menus, which we're sure will impress your guests from start to finish, like our amazing Alfresco Menu, which we recently added to our portfolio, where you feast on Italian-style platters of meats, cheeses and artisan breads, dine on a traditional hog roast for your main course and then finish off your meal perfectly with a choice of homemade desserts. With such a different way to enjoy your sumptuous hog roast, we're sure your guests will be talking about this delicious three-course meal for a long time to come!
Alternatively, our Loaded Fries standalone menu is a fantastic way to enjoy tasty fries with a difference, as we load them with your choice of either pulled pork or brisket of beef and either a zesty or a spicy slaw and then we top with yummy melting cheese. They're so moreish that you'll certainly be back for another helping or two. If you'd like us to serve something with a trio of meats instead, our Southern Slow Roast is the perfect standalone menu, where you select three main meats from pork, beef, Cajun chickens, sticky pork ribs and minted lamb, all marinated and then slow-roasted on the day and served with several scrumptious sauces, as well as four sides, either hot or cold or a combination of both.
Whether you choose Hog Roast Curdworth to cater with a hog roast centrepiece, one of our standalone menus or anything else that we have on offer, you're sure of awesome food and service to boot.