Your wedding is your special day, and Lauren and Harry's winter wedding was no exception. The day was beautiful from start to finish, with the vows taking place in the village the couple grew up in, and the reception in a beautiful, rustic village hall. Hog Roast Holford catering was the perfect addition to the event!
As the wedding was taking place in early December, the couple had decided to opt for indoor catering, to prevent poor weather from affecting the cooking and meal preparation. It is important to remember that outdoor temperature can make a big difference to the time it takes to roast a hog, with freezing temperatures adding on a considerable amount of time. To ensure everything ran smoothly with the catering, we cooked the hog and prepared the accompanying dishes from the comfort of the village hall. Our Hog Roast Holford caterers arrived on site over 6 hours before we were due to serve the menu, to give us plenty of time to slow roast the succulent pig selected for the wedding.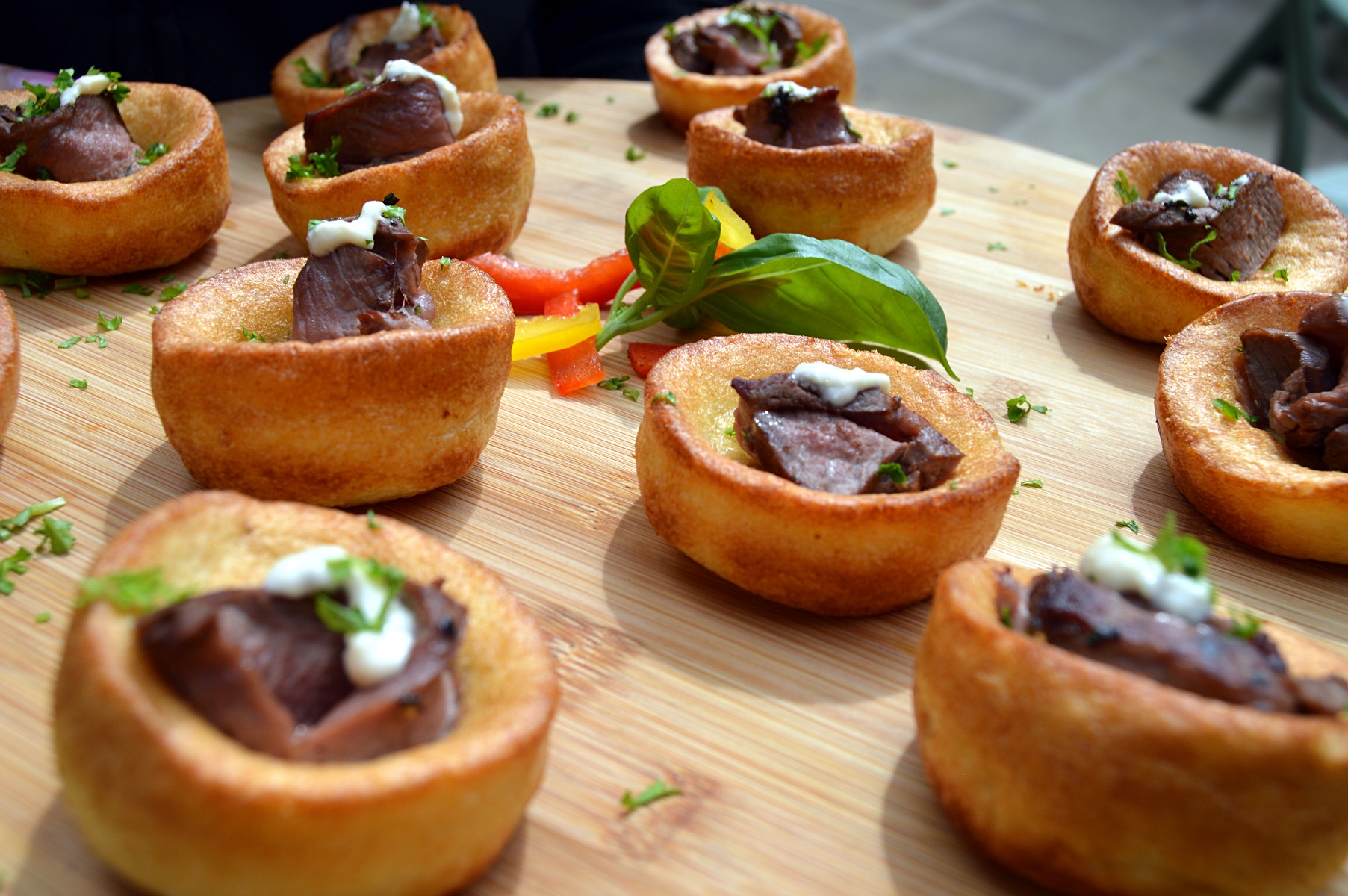 The menu chosen by the couple began with canapes and prosecco served by Hog Roast Holford waiting staff the guests arrived. The canapes included roasted duck, mini fish and chips, mini pizzas, and chicken satay skewers, to name a few. The canapes were loved by all the guests and it was the perfect opener to the evening.
Following the canapes, we served our main course buffet style. The star of the menu was the slow roasted pork, which enticed the guests as they saw it cooking before their eyes. The pork was served with a selection of salads and sides, including potato wedges, seasonal vegetables and mac and cheese.
To finish the evening, the guests enjoyed the wedding cake supplied by the couple, as well as several dessert options served buffet style. After the dessert had been finished, we served hot tea and coffee accompanied by fresh mints, which went down a treat with the guests!
If you have a wedding approaching in 2021 or 2022, why not hire Hog Roast Holford to cater your special day?