Around this time of year Hog Roast Coleshill are always kept busy with events up and down the country. There is just something so appealing about a cold autumnal night cozied up with a delicious, hearty Hog Roast Coleshill.
For our first event this weekend Hog Roast Coleshill had been asked to come and provide catering at an autumn themed wedding being held in Coleshill. When booking, the groom, Sam, mentioned that he and his fiancée had in-fact had their hearts set on a summer wedding but due to unforeseen circumstances that all had to change to make sure all of their guests could attend.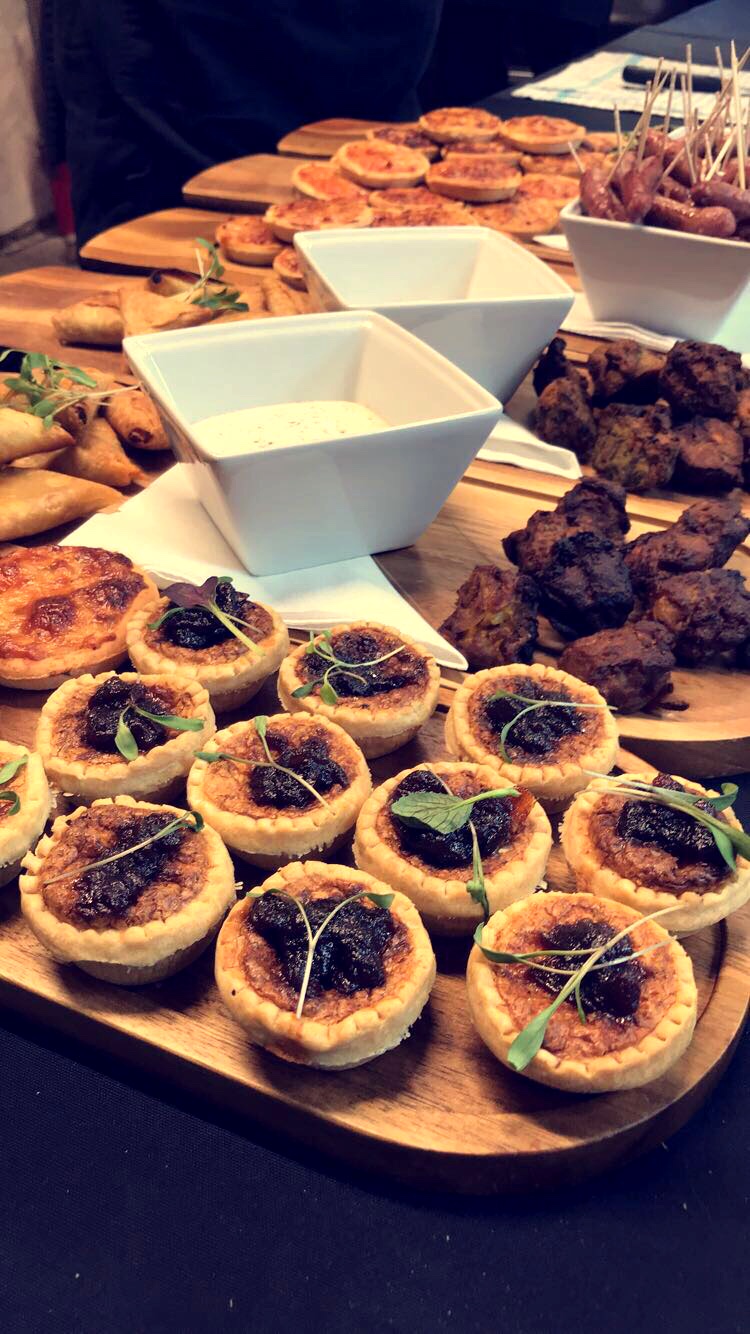 To make up for this Sam, and fiancée Amy, had decided to go fully autumnal themed to make the most of this festive season. This meant a colour scheme of reds, oranges and deep browns with decorations including pine cones and conkers making for a truly beautiful woodland wedding theme.
In keeping with the theme would be our Hog Roast Coleshill which perfectly accompanies an outdoor style wedding. Although, of course, it would be too cold this time of year to have the reception outdoors that didn't stop our catering team from catering in the open air and serving up the food inside the heated venue.
On this special occasions menu we had a traditional wedding menu including welcome drinks and canapés followed by a stellar three course Hog Roast Coleshill meal. To end the evening we would be serving up our speciality sticky toffee pudding with homemade vanilla bean ice-cream before leaving guests to enjoy an evening of dancing and celebrations for the newlyweds.
As always before leaving we ensured we left our station just as we found it, meaning Sam and Amy could focus on whats most important- enjoying this once of a lifetime event with their closest friends and family…