With our Hog Roast Aston Classic Hog Roast menu, your guests will surely think they've hit the jackpot, where they get to enjoy our signature food alongside both hot and cold sides and you get to enjoy it together with them as you sit back and let us cater with ease. It can be hard work preparing, cooking and serving the food at any kind of party or event so if you choose our dedicated, experienced team to do so on behalf of you, we're sure you'll be glad that you did, and you may well be surprised at the cost too, as a hog roast goes a long way to feed a large number of people, so it can be very easy on your pocket.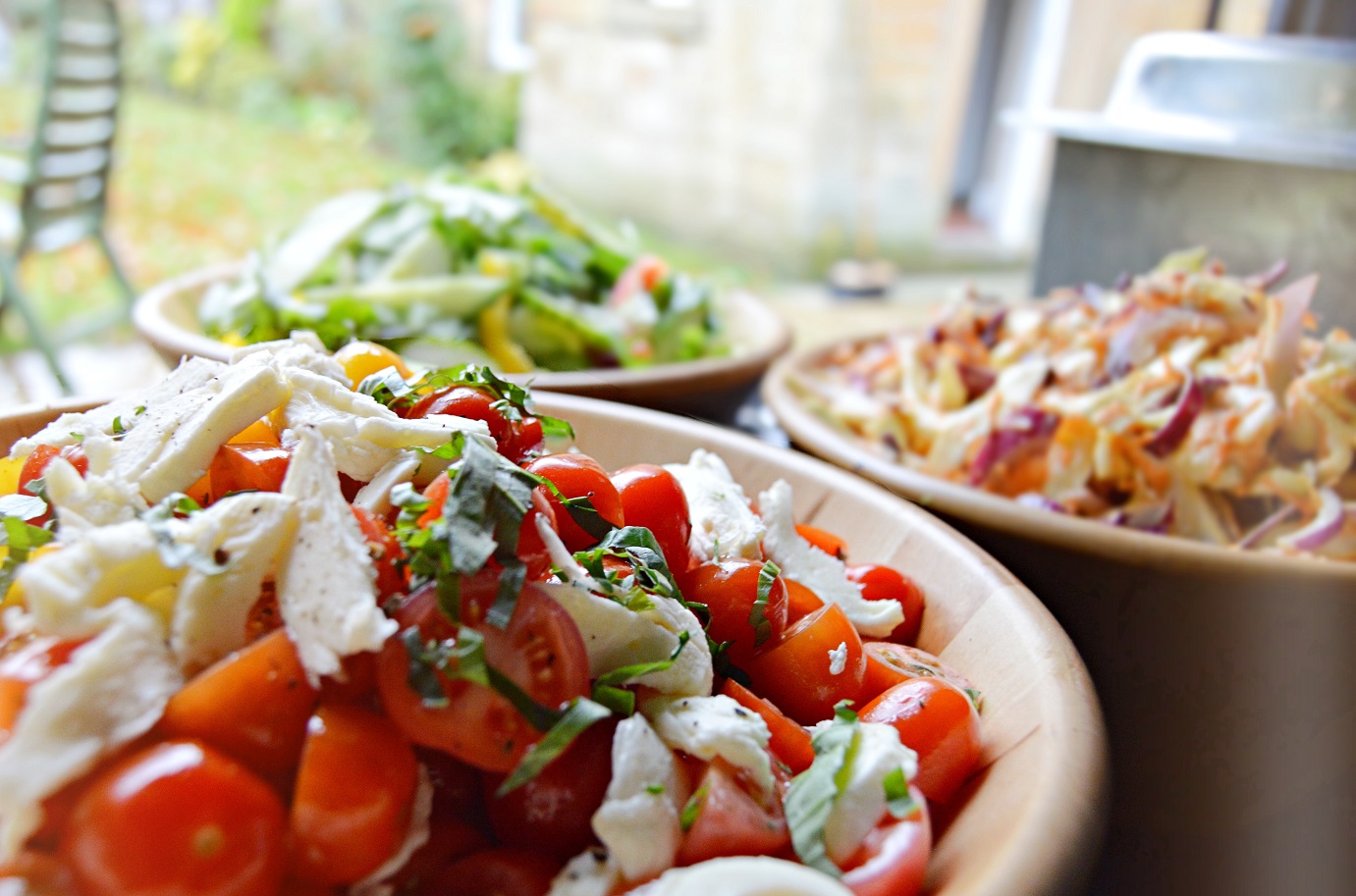 With this particular menu, you get to feast on a slow-roasted free-range pig, carved and served together with fresh, bubbling crackling and our homemade apple sauce and stuffing, as well as a selection of white and wholemeal rolls and wraps (plus if you need gluten-free ones, let us know in advance). Add to this our hot and fresh new potatoes with a herb butter dressing, our gourmet coleslaw, a tomato and mozzarella salad and a seasonal mixed salad and you have yourselves a great Hog Roast Aston feast, all served on wooden bamboo crockery, with wooden cutlery and quality napkins.
In order for the hog to cook to absolute perfection, on the day, we arrive several hours before serving time and prepare the meat with plenty of water and salt, and then we watch over it as it sizzles away in our trusty hog roast machine. Once done, it needs a short rest before we carve away, and then we finally have piles of salty, crispy crackling and tender, moist meat, ready to be dished out to you and your guests to devour with relish.
While we offer plenty of choice and variety in case you'd rather enjoy different meat or if you need additional courses or options for diets, a Hog Roast Aston Classic Hog Roast is the perfect way to impress your guests, so call us today and get booked in!