Did someone say season of the witch? Well, we prefer to think of it, and every other one for that matter, as the season of the pig – and at Hog Roast Bearwood, we have just the thing to get you in the celebratory mood this October! Even though the traditional Halloween festivities we look forward to each year, have been cancelled, (a reality which by now we have all grown accustomed to), there's still so much fun to be had this spooky season.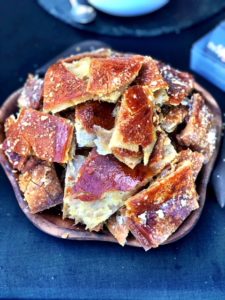 Perhaps you've been busy planning a fancy-dress party for a very small cluster of your nearest and dearest, or maybe you are intending to indulge in some much-needed chill time in front of the TV with some of the best horror movies Netflix has to offer. One thing's for sure though, whatever you have in mind, Hog Roast Bearwood has the perfect service to suit your every need! From our newly established delivery option to our unparalleled catering service, you are sure to find exactly what you're looking for (and more!) with the help of our expert staff.
As a huge Halloween lover, Julia was disappointed to learn that she wouldn't be able to host her annual party this year. But her spirits were soon lifted when she heard that Hog Roast Bearwood are continuing to take bookings for the day, meaning she will still be able to celebrate the occasion with a handful of her favourite people!
With the number of guests limited, the client had come up with the unique idea of hosting a live-action murder mystery game in her home, rounded off with a classic hog roast feast! Eager to tell us all about this lightning bolt idea, Julia had called us last week to place the booking, and after reviewing her needs, it was agreed that our rental option would best suit the up-coming event.
By hiring one of our amazing machines – which comes with a package of wholesome ingredients and a gas canister – Julia will have full control over her event, and by not having caterers, she will be able to invite a couple of extra people. Hog Roast Bearwood is looking forward to hearing all about how this event turns out!