Did someone say Hog Roast?! Who doesn't get excited by the words 'Hog Roast'?! Especially Hog Roast Edgbaston's famous slowly-roasted to perfection Hog Roast with the crunchiest crackling and most flavoursome stuffing. It is such an amazing, warm delicacy for this time of year, which is why corporations like to book it in as a welcomed surprise for their workers!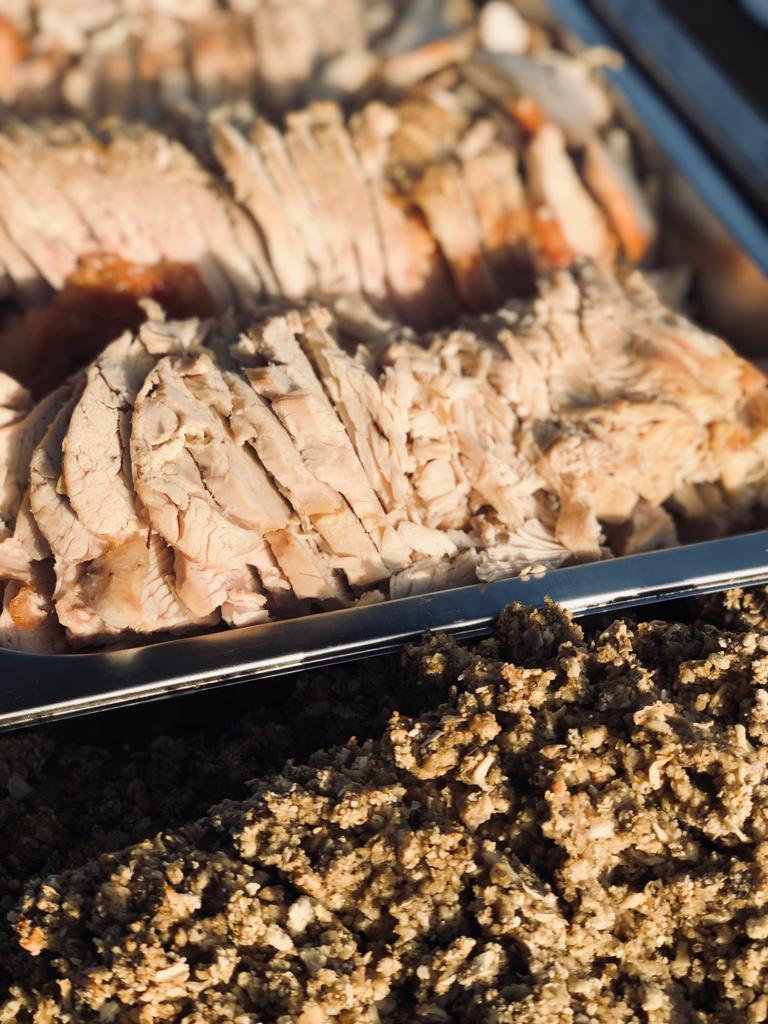 Recently Hog Roast Edgbaston's Hog Roast has been a reward for workers persistence through covid, a thank you for their continued hard work despite the circumstances and a hurrah that they have still done financially well in the current climate. The hard work deserves to be celebrated! 
Hog Roast Edgbaston's knowledge knows that with the colder front the pig has to roast for a longer period of time. The longer it cooks on a low heat, the more it just falls off the bone and becomes the tender meat that melts in your mouth – just what a hog roast should be! The trick to get the pig's skin to crackle when it is cooking is water and table salt. Catering manager of Hog Roast Edgbaston massages the salted water in to the pigs skin before the cooking process begins to get that famous loud crunch when client's take a bite – so satisfying to hear the crunch and knowing that the crackling is a success. The flavourful sage and onion stuffing is the perfect accompaniment to the tender and moist meat. To finish the hog roast off, the stuffing is poured around the pig to give it a medieval vibe – oh yes!
As the midday serve arrives, the 100 guests start to form an excited line in anticipation of their delicious lunch. The experience of our catering managers means that 100 people are served in no time and gives the opportunity for anyone wanting a second roll to come back up and indulge on the appetising spread! Our business is different to the rest, offering a selection of sauces including  apple, sweet chilli (which is becoming the more traditional sauce for pork and stuffing rolls!), ketchup, bbq, mustard and mayo. Having a choice of rolls and sauces is always a delight for our guests, it allows them to tailor their lunch to what they want which results in positive feedback and returning clients – brilliant!